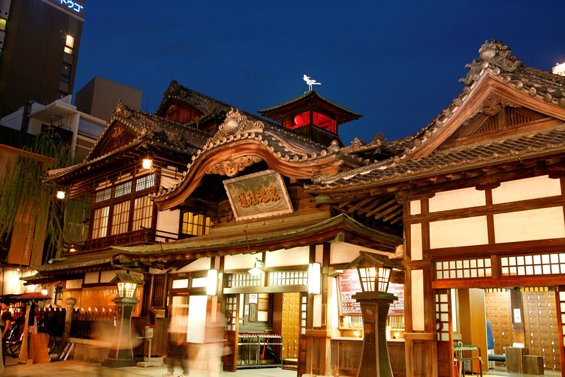 Tokyo to Ehime shows contrasts of Japan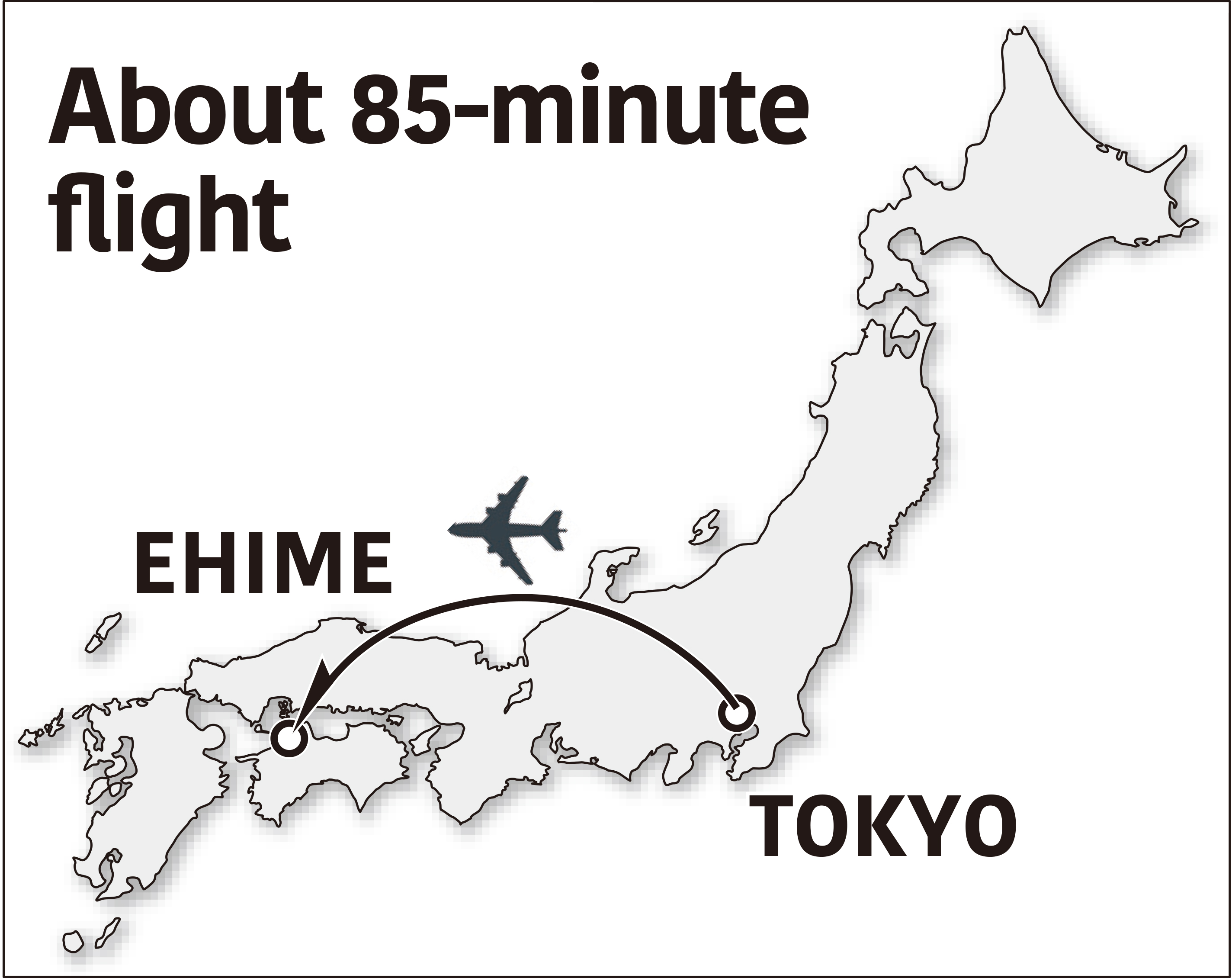 An efficient transportation system is one of the great characteristics of Japan. Many tourists enjoy visiting multiple destinations in Japan in just a few days by taking advantage of punctual and frequent train and flight services.
Spare four days and visit popular areas in both Tokyo and Ehime Prefecture. Enjoy experiencing Tokyo's traditional cultures in Asakusa and Kappabashi, followed by a trip to Dogo Onsen, the oldest hot spring resort in Japan. Both destinations have many charms that take you back to the good old days of Japan. It is a trip to refresh one's mind and body through traditions of old Japan that are still alive today.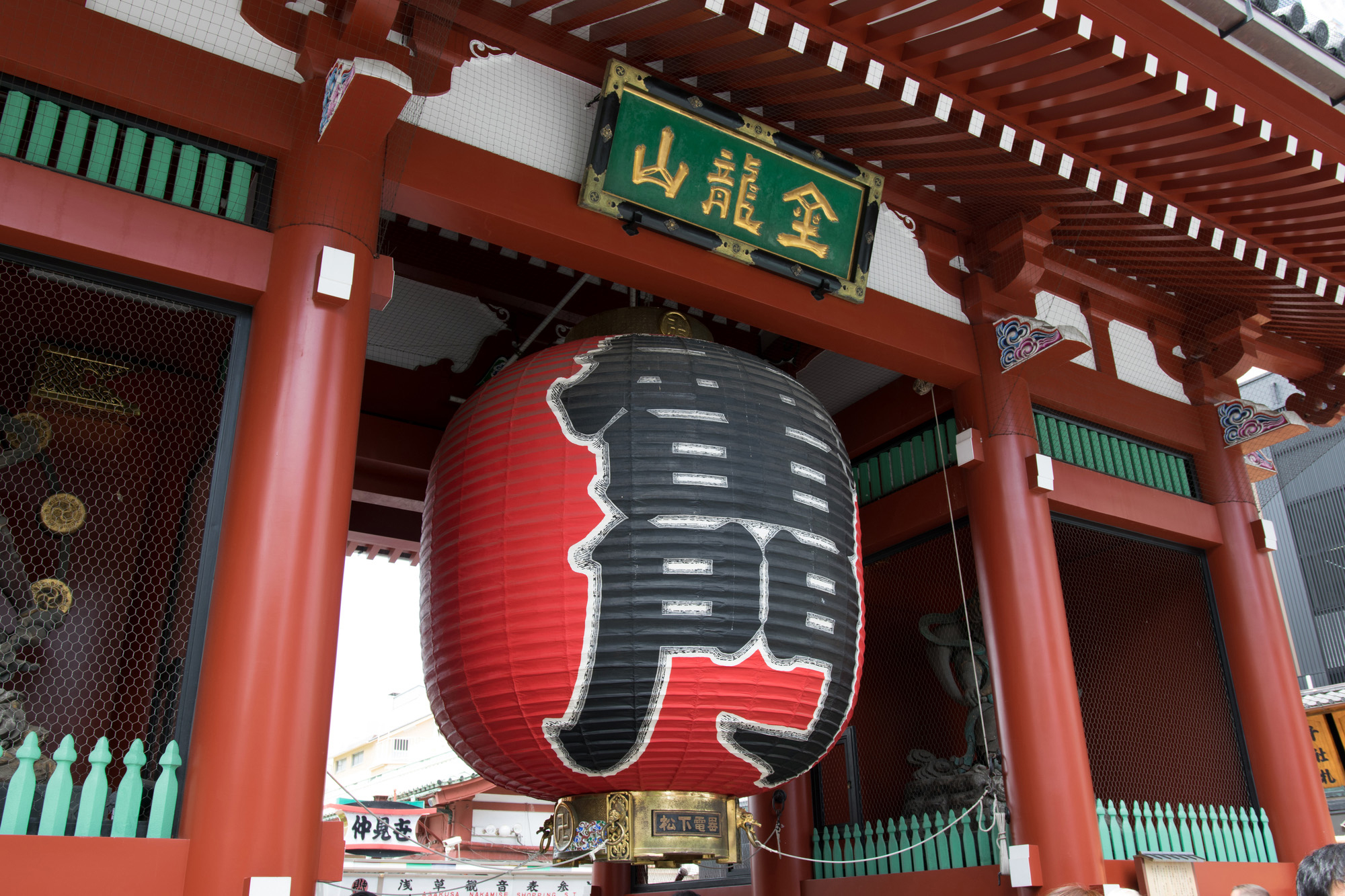 Asakusa, Kappabashi
Asakusa is a great area to experience both traditional and modern Japan. Kaminarimon, the Sensoji Temple gate with a huge red lantern is a famous landmark from the old days. Strolling Nakamise shopping street or visiting sightseeing spots by rickshaw are popular activities. Just across the Sumida River is the Tokyo Skytree Town district, which has the world's tallest freestanding broadcast tower. The contrast between the modernity surrounding the tower and the atmosphere of the traditional working-class neighborhoods of Sumida or Oshiage attracts many visitors.
Located between Asakusa and Ueno, Kappabashi is known as an area where both professional and ordinary consumers can purchase tableware, lacquerware, kitchen tools and utensils, food ingredients, packaging supplies and many more food-related items. Kitchen knives and plastic food models are especially popular among tourists.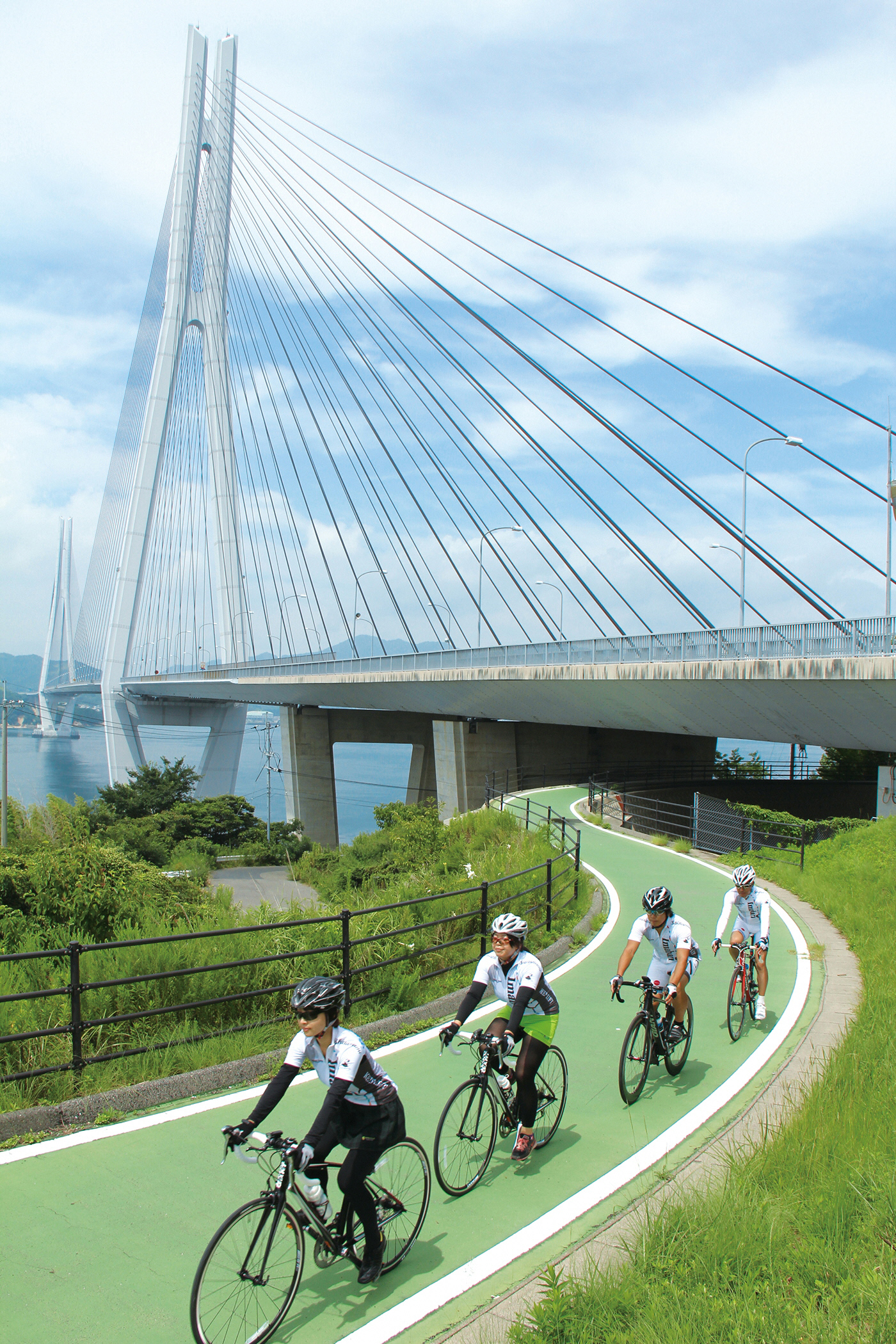 Dogo Onsen, Shimanami Kaido
Both JAL and ANA offer several daily flights from Haneda airport to Matsuyama airport, which take about 85 minutes. There is shuttle bus service from Matsuyama airport to Dogo Onsen. Being mentioned in "Manyo shu," the oldest poetry collection in Japan, Dogo Onsen has been welcoming guests from all over the world for about 3,000 years. The Dogo Onsen Main Building was built in 1894. It is the first public bathhouse to be deemed an important cultural property in Japan. It has an old, tasteful atmosphere, thanks to the building being made mostly of wood.
The shinkan, or new building, was completed this month and dubbed "Asuka no Yu" (Asuka's hot spring). It is a unique, unprecedented facility containing hot springs and combining Ehime's traditional craftsmanship and cutting-edge art.
Additionally, Dogo Onsen hosts various art events every year. Currently, pre-events for Dogo Onsen Art 2018 are being held. The grand opening of the art event is April 14 and artworks of about 20 artists are expected to adorn Dogo streets.
The Shimanami Kaido is a 70-kilometer-long toll road that runs above the sea from Onomichi, Hiroshima Prefecture to Imabari, Ehime Prefecture, passing over nine separate bridges connecting six small islands in the Seto Inland Sea. The bridge-top bicycle lane is the only one of its kind in Japan, and this cycling route has been extremely popular with cyclists from both in and outside of Japan. The refreshing experience of riding above the sea and looking down on the islands and ocean has garnered international attention. CNN named Shimanami Kaido as one of the world's most incredible bike routes.
From Dogo Onsen, take a tram to JR Matsuyama Station, transferring to Imabari Station where one can rent a bicycle. Once on The Shimanami Kaido, there are bicycle terminals where riders can turn in their bicycles.
For more information, http://www.chushikokuandtokyo.org or http://www.tourism-alljapanandtokyo.org.