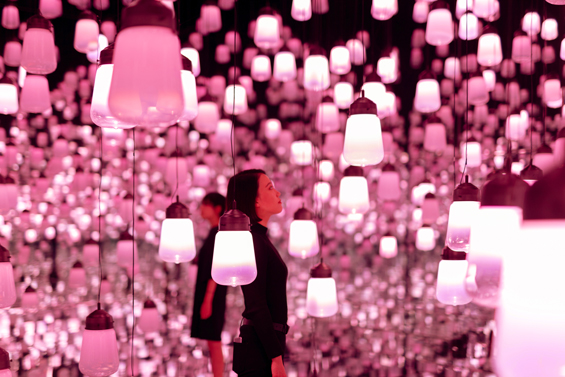 Tokyo to Nagasaki: Modern marvels to natural retreats
While Tokyo's neon nights and nonstop energy draw visitors to Japan, the city also acts as a gateway to the country's diverse regions. After experiencing the technological marvels of Tokyo, the beauty of Nagasaki awaits only about a two-hour flight away.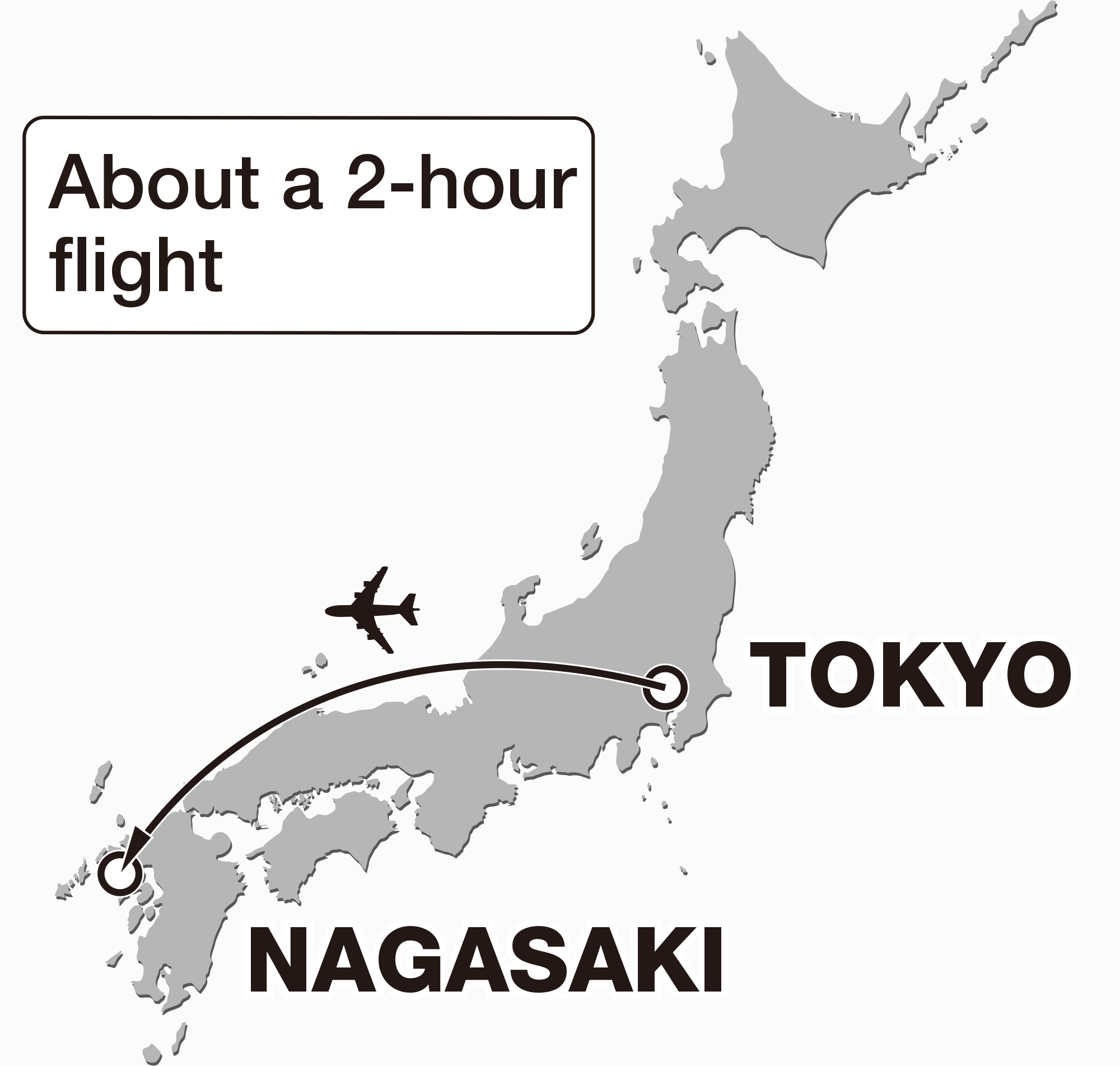 A visit to Japan's capital would not be complete without experiencing the immersive state-of-the-art digital installations at teamLab Borderless in Odaiba, where guests can explore room after room of colorful, interactive artwork. Take a break at the En Tea House, where virtual flowers appear to bloom inside bowls of fragrant tea, creating a multisensory experience.
A quick ride on the Rinkai Line whisks visitors to Shibuya, home of Tokyo's iconic scramble crossing, as well as great shopping, food and design at hotspots such as Shibuya Hikarie, Shibuya Stream and Shibuya Bridge. Shibuya Stream regularly hosts fun outdoor markets, musical performances and other events in the square above the river in front of Shibuya Square. People can stop for lunch at one of the many open-air cafes and enjoy a spot of people watching. Visitors should be sure to take a photo by the Hachiko statue that honors a loyal Akita dog who waited for his owner's return for years.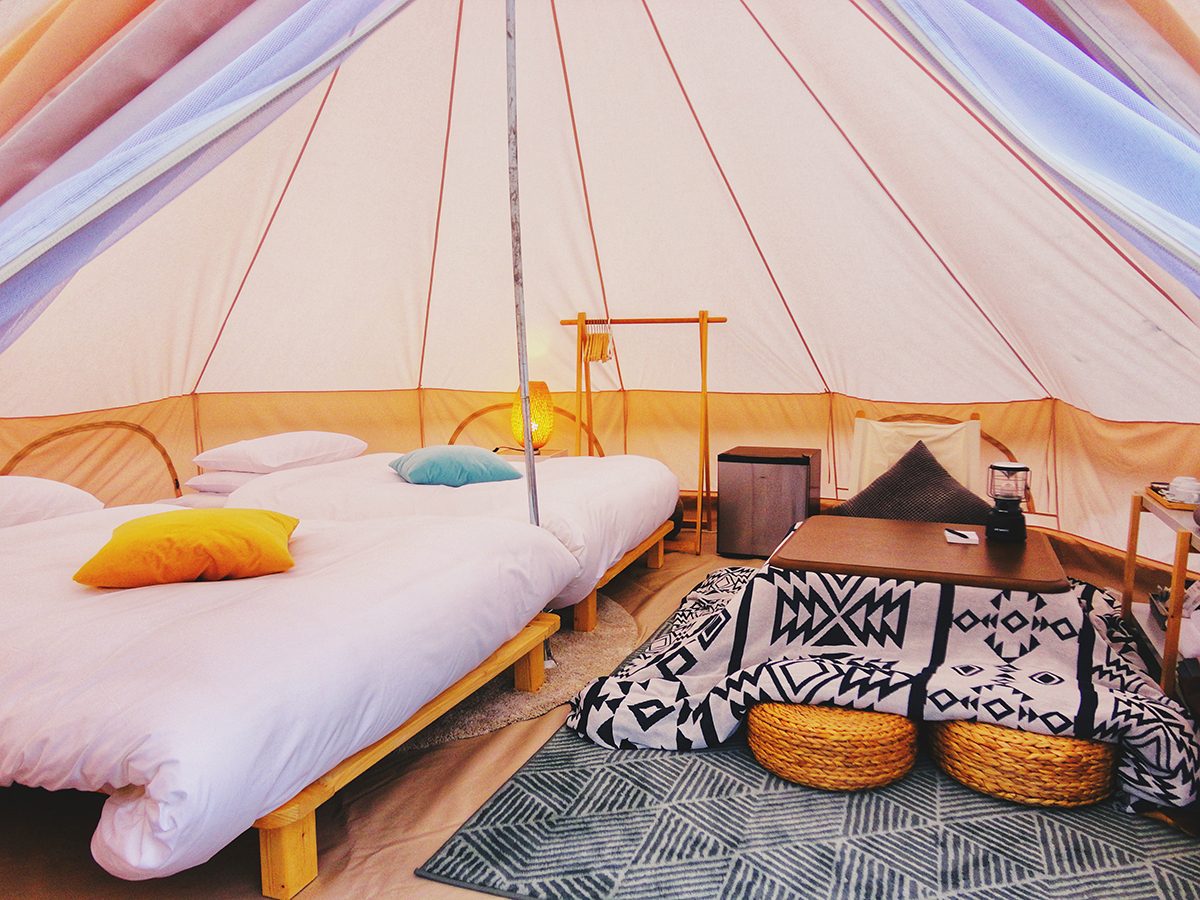 After experiencing Tokyo's modern marvels, the smooth flight from Haneda Airport to Nagasaki Airport, followed by an approximate 30-minute hop to Fukue Airport, takes visitors to the Goto Islands. There, they can dive into the nature of these remote islands by "glamping" at Nordisk Village, for a glamorous camping experience surrounded by ultimate comfort and Scandinavian-influenced design. Guests can even enjoy a barbecue under the stars.
The following morning is perfect for exploring. While the Gotos have 11 inhabited and 52 uninhabited islands to discover, Fukue Island is a great place to start. Fukue is home to several quaint churches and temples, the white sandy Takahama Beach and hiking trails that lead to the Osezaki Lighthouse atop a cliff. Nature lovers should stay an extra day to see more of the rugged coastline dotted with fishing villages.
From Fukue Port, travelers can hop on the ferry that takes people to Ojika Island in just under three hours. Here visitors will be welcomed into island life and can stay at a 100-year-old renovated kominka farmhouse. Wandering through the fishing villages, sampling home-grown veggies and relaxing on the pristine beaches, the rest of the world seems miles away.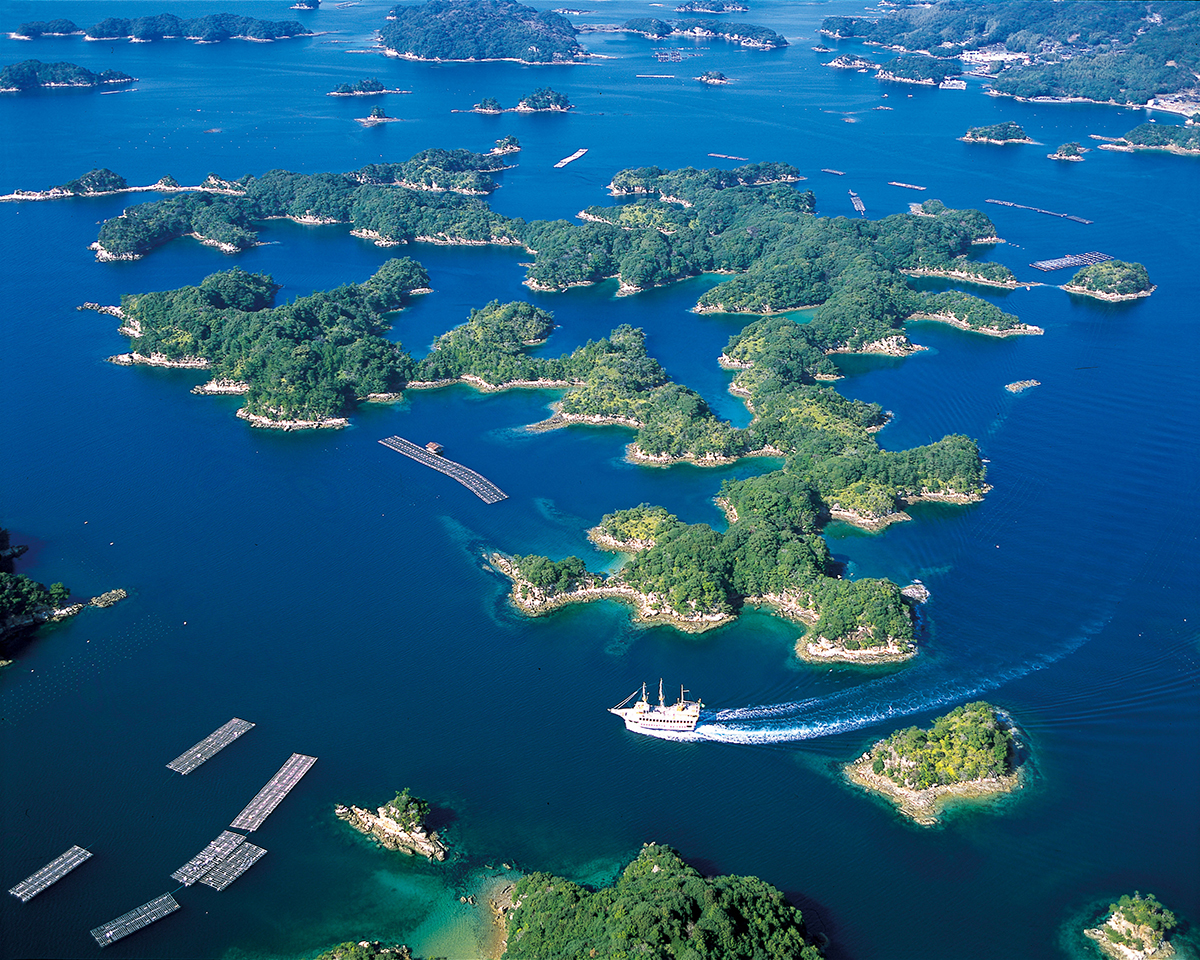 Far too soon it is time to return to Tokyo, but not before seeing the Kujukushima islands off the coast of Sasebo, about an hour and 30-minute ride on the rapid ferry from Ojika Port. Part of Saikai National Park, this photogenic archipelago of 208 green islets dots the turquoise water. Visitors can get a bird's-eye view from Ishidake Observatory, and there are also cruises around the islands.
Regular buses and share-ride taxis connect Sasebo and Nagasaki Airport, where people can shop for local specialties like Castella cake, champon noodles, as well as elegant ceramics, before their flight back to Haneda Airport.

For more information, https://www.kyushuandtokyo.org