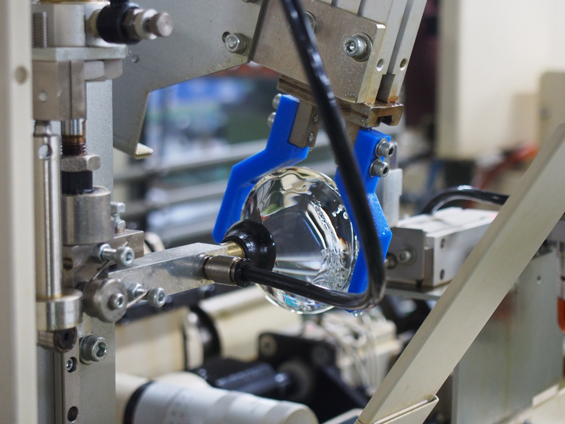 Leading-edge technology in the heart of the country
A G7 Transport Ministers' Meeting will be held in Karuizawa, Nagano Prefecture, on Sept. 24 and 25. Located in the center of the country and boasting a variety of transportation networks, Nagano is easily accessible from anywhere in Japan. The prefecture is also known as a unique area where state-of-the-art technologies coexist alongside delicious cuisine, beautiful nature and a variety of cultures.
Nittoh Kogaku is one of the companies that Nagano proudly holds up as an example of its high-technology pedigree.
In the late 19th and early 20th centuries, the Suwa area, in the center of Nagano Prefecture, was a major silk-processing center and Nittoh Kogaku's predecessor was involved in this business. As the silk industry declined, the company decided to switch to manufacturing camera lenses in 1943. Leading camera companies, including Nikon and Konica, had moved to Suwa during the war. After researching lens manufacturing, the company briefly produced its original brand of camera lenses, Kominar, in the 1950s, but it switched to supplying lenses to major Japanese and overseas companies.
Nittoh Kogaku's strength is its integrated system running from R&D to the manufacturing of complete products. It is a process beginning with optical design, followed by the creation of high-precision lenses via elaborate molds, the development of the optimum customized mechanism and electronic control systems for the particular piece of equipment, through to the final coating and surface treatment. In addition to this integrated production system, they are well known for a diversity of core technologies coupled with the extremely high skill and expertise of their engineers.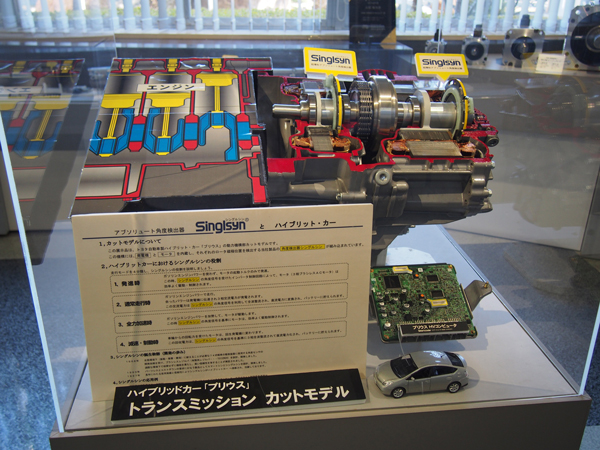 They have many breakthrough products, including projector lenses and monitor lenses for videoconference systems. Among these, their "Theia Lens" for CCTV (closed-circuit television) cameras, an innovative ultra-wide-angle lens without distortion that Nittoh Kogaku jointly developed with an American company, was the one that caught the attention of the U.S. National Aeronautics and Space Administration (NASA). In 2008, Nittoh Kogaku's lens was used in the environmental monitoring camera of the RQ-4 Global Hawk; an unmanned surveillance aircraft used for high-altitude, long-range Earth science missions. In 2014, two kinds of their lenses were used for MINERVA 2, a space probe carried on Hayabusa 2, a Japanese Asteroid probe developed by the Japan Aerospace Exploration Agency. The lenses for space probes are very different from lenses used in other environments. They need to not only be very wide angle with high resolution, but also able to withstand the strong ultraviolet light and radioactivity in the environment. These requirements could be met with their patented optical design technology.
The lens developed for MINERVA 2 weighed only 15 g was one-third the size of previous models. Manufacturing such small products may seems challenging, but manufacturing larger lenses is actually more difficult, since the demand for high accuracy increases as the size of lens gets larger. Nittoh Kogaku manufactures large lenses up to 600 mm in diameter, as well as processing glass materials into virtually any shape. These products are regarded as among the highest quality in the world, and are the result of both highly experienced craftsman and the most sophisticated equipment at each stage of production. The perfect balance of those two assets is the key to Nittoh Kogaku's success.
Another cutting-edge company, Tamagawa Seiki Co., is the leader of Nagano's efforts in the "Special Zone to create Asia's No. 1 Aerospace Industrial Cluster."
Established in 1938 in Tokyo, Tamagawa Seiki began as a manufacturer of oil-level indicators for aircraft. Improving their products over time, they expanded their business from the manufacturing of instrument motors and tapping machines to the development of technologies in a variety of areas. In 1994, they moved their headquarters to the city of Iida, southern Nagano, where they already had several plants.
Today, Tamagawa Seiki has an 80 percent share of the global variable reluctance (VR) resolver market. In fact, the company's Singlsyn VR resolver can be found on virtually all hybrid cars around the world. Singlsyn also received the Ministry of Economy, Trade and Industry's "Mono dzukuri Nippon Grand Award."
The path to their success in hybrid cars began in 1993, when Toyota Motors started developing hybrids. Being a supplier for such a huge company in a new industry posed risks, but they decided try. Toyota's first generation Prius hybrid, which was rather futuristic at the time, did not sell well, but it did put Tamagawa Seiki on the map. Their name and reputation for Singlsyn steadily penetrated the industry because Toyota embarked on a rigorous campaign to expand the hybrid market, recommending Singlsyn to competitors. The time it took for the Prius to become popular allowed Tamagawa Seiki to invest in equipment and hire and train staff to create a stable supply line of VR resolvers for hybrids. The original Singlsyn developed in 1990, had 20 parts and weighed 800 g, but continuous improvement over 25 years saw a reduction to just five parts and 180 g.
Iida was designated the "Special Zone to create Asia's No. 1 Aerospace Industrial Cluster" by the government in 2014. Moving from a business making aircraft parts, and being a supplier for multinational corporations that design, manufacture and sell airplanes, Tamagawa Seiki has been focusing their attention on the aviation and aerospace industry. In the 10 years prior to being named the aerospace zone, they were calling on the city to be the hub of Japan's aerospace industry, under a prediction for increased demand for aircraft in the near future. In 2006, they started the "Iida Aerospace Project" with 37 companies to promote and speed aviation and aerospace growth in the area. As a part of the project, "Aerospace IIDA" (AI) was born through collaboration of Tamagawa Seiki and two other companies. One of the biggest problems facing the industry in Japan is that many companies are tier 2 or 3 in the manufacturing process; they can supply parts for bodies or engines, but are unable to make essential components or systems. Because 40 percent of aircraft manufacturing consists of components and systems, being able to make those are necessary to expand the industry in Japan. Tamagawa Seiki, along with other AI members, are coordinating resources with the Ministry of Economy, Trade and Industry to achieve tier 1 status.
The spirit to never stop pursuing changing needs has been the core of growth for Tamagawa Seiki. Their main fields of business evolved from aviation to cars, robots and semiconductors, but today, they find themselves once again putting their energy into the aviation and aerospace fields. They are contributing to both Iida and the aviation and aerospace industry.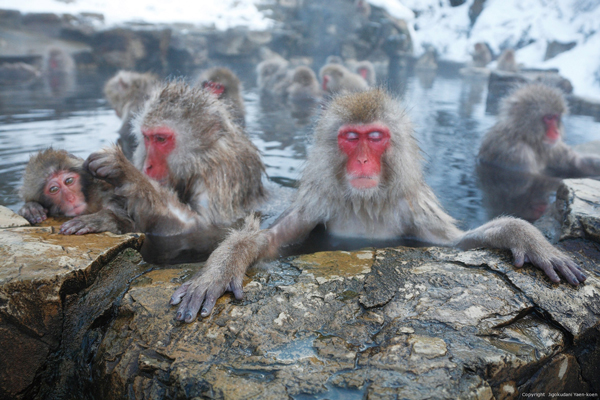 Area boasts culture, unique cuisine and beautiful nature
Nagano Prefecture is home to many tourist destinations and places of interest. Below are just few examples.
Snow Monkey Park is located in northern Nagano. It is about a 30-minute walk from Kambayashi Onsen and the mountain path provides some good exercise.
The park opened in 1964 alongside a ski resort. The idea behind the park is to show the natural habitat of wild Japanese macaques, the northernmost living monkeys. The natural habitat means that there are no artificial facilities to attract or contain the monkeys, simply their natural surroundings for them and visitors to enjoy.
The most well-known images of snow monkeys are likely those of them bathing in onsen hot springs. In 1970, a snow monkey appeared on the cover of Life magazine, and the bathing monkey sporting what appears to be a philosophical expression on the cover garnered them popularity abroad. Their habit of bathing in onsen is believed to have come about after a curious young macaque carefully dipped his toe in the warm water. Finding the sensation agreeable, the monkey eventually immersed his whole body. Other monkeys soon followed suit, mainly females and young monkeys.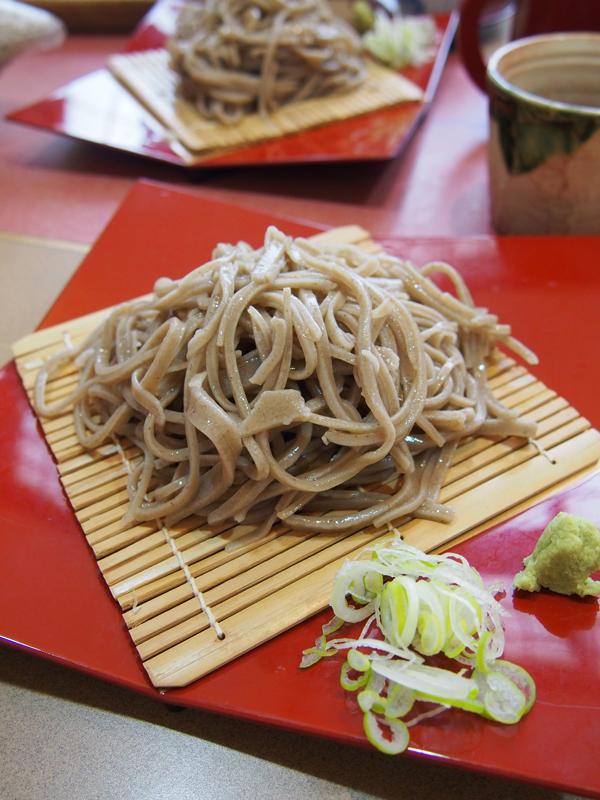 The sight of them grooming each other is a tourist favorite, while the sight of them intimidating others to save their favorite spot in the hot spring is reminiscent of human behavior in certain situations. Visitors can stand quite close to the monkeys as they relax in the hot springs, but should not get too close to avoid scaring or angering them. Although bathing is the most popular behavior of monkeys seen by visitors from all over the world, merely sitting by the river and watching monkeys pass by is also interesting.
Over 190,000 visitors from all over the world visited Snow Monkey Park in 2015. The park manager works very hard to allow the monkeys to maintain their natural behavior patterns without feeling stressed or threatened and all visitors are asked to follow park regulations, including not feeding the monkeys and not trying to touch or startle them. Using underwater or aerial photographic equipment, or approaching the monkeys with any type of special equipment is strictly prohibited. If the environment were to become too stressful for the monkeys, they may stop coming to the area, so following park rules is critical to maintain the unique opportunities for people to see wild macaques.
Being the fourth-largest prefecture in Japan, Nagano is known for a wide variety of traditional regional dishes. Although many of them are widely recognized and available in souvenir shops or restaurants in Nagano and major cities, some remain close to home. Tomikura soba and Kenshin sushi (a type of sasazushi, which is sushi wrapped in bamboo leaves) are two traditional dishes in the city of Iiyama, northern Nagano, that are hard to find in other areas.
There are many kinds of soba noodles in Japan, and although they are supposed to be different from each other, it is often difficult to detect the differences. But Tomikura soba certainly occupies its own unique place. It is made with oyamabokuchi, a thistle plant in the daisy family, which give the dough incredible strength and elasticity. The dough can be rolled so thin a newspaper can be read through it. The soba is semi-translucent and is served al dente. In the past, it was difficult to get flour in the area, and thus people used oyamabokuchi instead. As a result, Tomikura soba offers a chewiness and interesting texture while maintaining the sweet aroma of buckwheat.
Kenshin sushi is the local name for sasazushi. The legend is that residents in the area created this style of sasazushi to honor Kenshin Uesugi, a general during the age of provincial wars, passing Tomikura on the way to battle. Kenshin sushi's ingredients are sushi rice, mountain vegetables, shiitake mushrooms, walnuts and radish miso on top of bamboo leaves. The ingredients are more or less the same as most sasazushi. However, the twist of Kenshin sushi is in the presentation. Instead of wrapping the rice and toppings with the leaves, Kenshin sushi is served like an open sandwich using bamboo leaves as plates. When eaten, the sushi is placed on the palm and the leaf is pulled until the rice separates from it. Once there is enough rice sticking out over the side of the leaf, the entire piece is eaten at once without the leaf. It is a fast food version of sushi that can be eaten without chopsticks. It is also less perishable due to the properties of bamboo leaves and vinegar.
Kenshin sushi is served at ceremonial occasions in the area and is certified as an Intangible Folk Cultural Property by Iiyama.