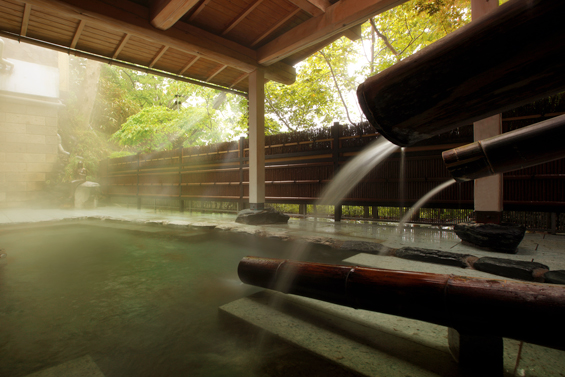 Idyllic nature, hot springs and fine food await visitors
by
SIMONE CHEN

Special to The Japan Times
I lower myself into the steamy 42 C water of my outdoor tub. While my mind is not yet awake (it's just 5:30 in the morning), my body feels fully alive, charged instantly by the onsen hot spring water of Akiu Onsen, famously known as one of the three great hot springs of Japan. Since its origins some 1,500 years ago, Akiu's waters have demonstrated countless therapeutic effects. History tells the tale of Emperor Kinmei's incurable skin ailment that was miraculously healed after bathing in Akiu water, carried to the capital of Kyoto by the bucket.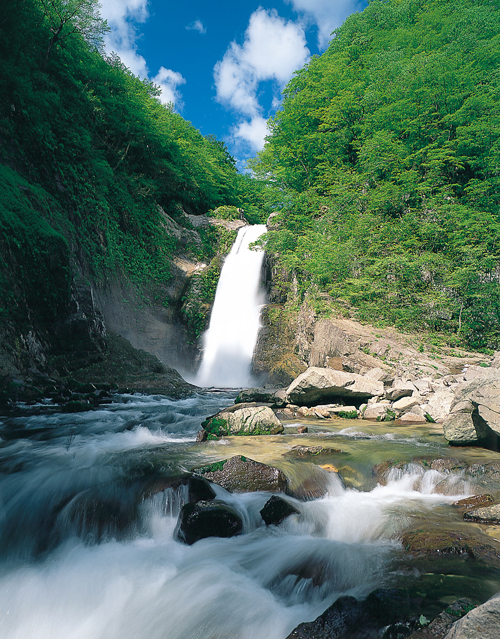 Akiu Onsen is just one of the gems of the Tohoku region. Sendai, as the economic and cultural center of Tohoku, is known as the City of Trees, with its streets lined with lush zelkova trees and hagi clover flowers.
More somberly, areas near Sendai are also known as the areas most heavily affected by the 2011 Great East Japan Earthquake and tsunami. With the recent fifth anniversary, the areas have once again received attention, this time on the rebuilding progress. As much as the extent of destruction should not be forgotten, the region's ability to rebound should be commended as a model of moving forward.
Indeed, Sendai is one of several cities chosen to host the G7 meetings this year. The Finance Ministers and Central Bank Governors' Meeting in Akiu is expected to bring great awareness to Sendai's charms. Sendai Castle's sweeping views, Matsushima Bay's hundreds of mystical islands and the delectable local dish of gyutan (charcoal-grilled beef tongue) along with other attractions will all be on display.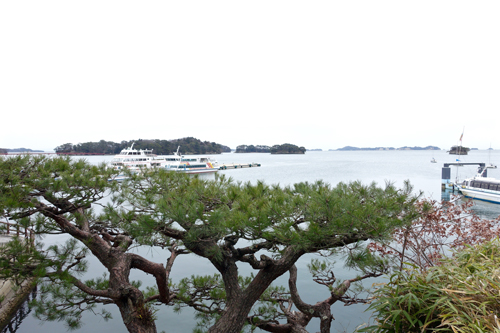 All this attention would surely have pleased Date Masamune, the charismatic and powerful daimyo that ruled the region in the late 16th and early 17th centuries, bringing economic prosperity to the northeast. After arriving at Sendai Station two days prior to my stay in Akiu, pulling in on the sleek-nosed Hayabusa shinkansen, I quickly learn that Masamune's presence is still very much at large to this day.
The first sign appears as I stop for a visit to Sendai Castle, perhaps better described as the site of the former castle, built in 1602 by Masamune but later mostly damaged by a large fire in 1882 and wartime bombings. Commanding glorious panoramic views of the city below, the site is now home to a magnificent statue of a horseback Masamune who attentively watches over the city from his perch.
After stopping for a quick lunch of regional favorites including smoky and tender gyutan, and sasa-kamaboko, a grilled fish cake shaped like a bamboo leaf, I run into none other than Masamune himself. A character, in period costume, that is. Mystified by the eye patch and helmet bearing a crescent moon rising from the top, I inquire.
"As a child, he lost his eye to an illness and to compensate for the handicap, he trained hard at fighting and became one of the best," explained my guide, a wealth of knowledge on all matters Sendai. "Hence, he was named 'the one-eyed dragon.' The crescent symbolizes the waxing moon and potential for great growth and power," she explained. After snapping a few pictures with the overlord, we were off to explore more of Sendai.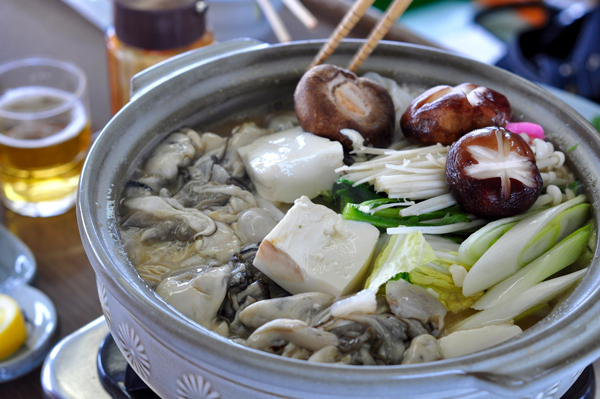 We arrive at the port of Shiogama, literally "salt pot," where we prepare to board a boat for a cruise around Matsushima Bay. True to its name, Shiogama boasts a wealth of seafood, namely tuna and oysters, as well as a bustling fish market where the sushi is as fresh as it fairly priced.
"That island is where Date Masamune held moon viewing parties," said my guide, pointing to a precipitous rock formation overgrown with pine trees. As we chug along the bay, I am enthralled by the over 260 small and large islands that dot the blue-gray waters of the bay. Many are curiously shaped, the rock having been carved by centuries of lapping waves.
Aboard, I dine on a feast of oyster nabe, a bubbling hotpot of plump juicy oysters simmered with local vegetables, fried oysters the length of my palm, and cold beer. Don't miss the oyster huts in the area offering all-you-can-eat oysters, in season from October to March.
We dock at Matsushima, a quaint town famous for pine trees and historical temples. Among these worth a visit are Zuiganji, a magnificent Zen temple, and Entsuin Temple. The latter's gardens are renowned for beautiful landscaping with rock gardens and paths lined with maple trees, camellia and roses.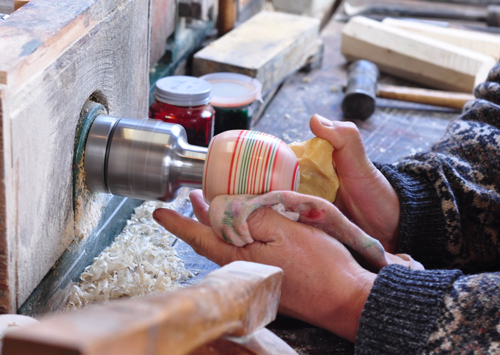 Back in Akiu, the sun rises from behind the mountainous horizon and the sky is suddenly awash in light. To have a proper onsen experience, staying at a traditional ryokan inn is a must. Situated along the babbling Natori River, Sakan, with a history dating back more than 1,000 years, provided me with full ryokan hospitality, including a lavish kaiseki Japanese traditional course dinner where succulent prawns, abalone and wagyu beef played center stage.
As much as Masamune relished power, he enjoyed life's pleasures. Akiu Onsen, and particularly Sakan, served as the Date clan's royal bathhouse for centuries. Today, with its 173 rooms, array of conference rooms, banquet spaces and onsen, Sakan is the natural choice to host this year's G7 Finance Ministers' Meeting.
Akiu is famed for its majestic natural beauty, including the 55-meter-tall Akiu Otaki Falls, famously known as one of the three best in Japan, and Rairaikyo Gorge with its unusually shaped stone formations. In the nearby Akiu Traditional Craft Village, visitors learn how the region's famed kokeshi wooden dolls are created and can even try their hand at painting one.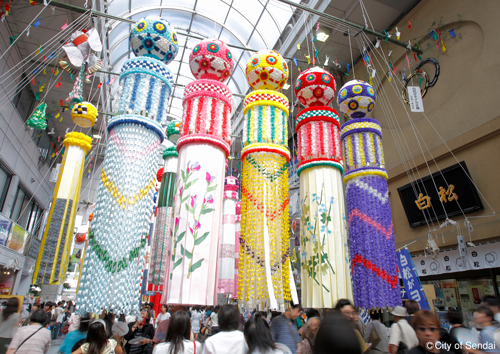 Spring's glorious cherry blossoms, summer's Tanabata (star) Festival, fall's foliage and fruit-picking and winter's Pageant of Starlight make Sendai a year-round attraction, perfect for visiting in any season. Summer (August 6 to 8) is arguably the best time for celebrations in Sendai, ushering in the Tanabata Festival. Millions of visitors descend upon the city to celebrate the reunion of two lovers in a legendary tale of star-crossed romance that rivals Romeo and Juliet. The streets are decorated with tall poles with meters-long fukinagashi streamers swaying overhead. Among the palpable merriment, a sense of hope is even more profound as the region's people optimistically look forward.
Download the PDF of G7 Finance Ministers and Central Bank Governors' Meeting, Sendai