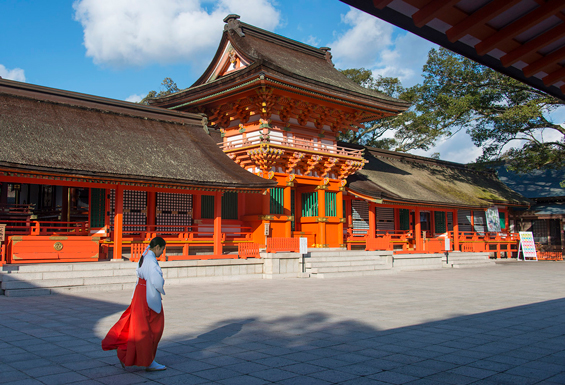 Oita offers a heavenly experience in 'hell'
Just two hours from Tokyo, people can visit a place called jigoku, or hell. Yet, for all the bad press hell tends to get, Japan's version in Oita Prefecture is actually pretty heavenly.
Settled in the northeast of Kyushu, Oita is just a 90-minute flight from Tokyo, but a world away in terms of topography and ambience, featuring lush rolling hills and centuries-old temples, shrines and mountain carvings, as well as sumptuous regional cuisine and soothing onsen hot springs.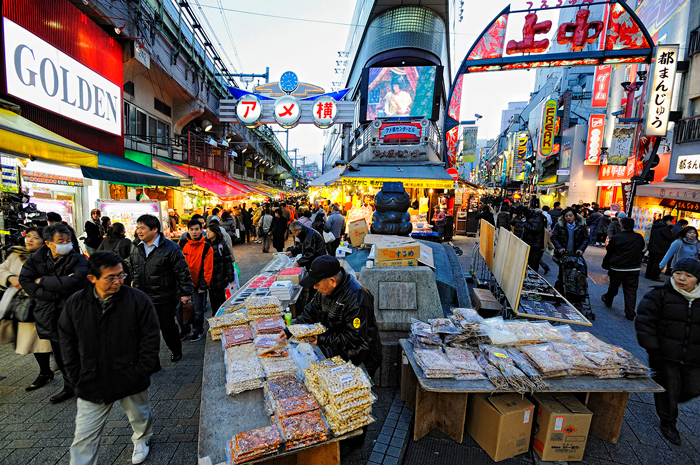 It's the perfect complement to a day or two amid the hustle and bustle of Tokyo, which has plenty of unique places of its own, none more so than the area around Sensoji Temple in downtown Asakusa.
From Sensoji, Tokyo's oldest temple where massive lanterns hang from ornate gateways and incense smoke billows from copper cauldrons, it's a short walk to Kappabashi, an 800-meter-long street lined with stores selling a variety of kitchenware, from handcrafted knives to the plastic food replicas that are displayed outside restaurants throughout Japan.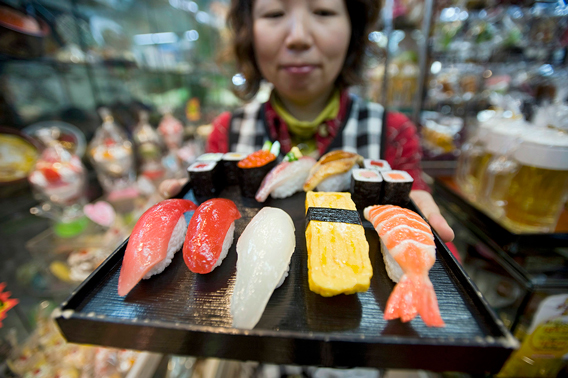 An interesting detour close to Sensjoji's Kaminari-mon (lightning gate) is the equally electrifying Kamiya Bar, where hearty meals and a homemade brandy-based cocktail called "denki-bran" (literally electric brandy) is guaranteed to warm the cockles.
A couple of stops away on Tokyo's user-friendly subway is Roppongi, the capital's nightlife hub, which is also home to top-notch nosh.
Right next to the station, Hassan serves mouth-watering shabu-shabu hotpots and even gives visitors the opportunity to try making sushi under the guidance of one of the restaurant's itamae sushi chefs.
From Tokyo's Haneda airport it's a 90-minute flight to Oita Airport and 20 minutes by car to Kitsuki, which lies at the southern coast of the enchanting Kunisaki Peninsula.
Often referred to as Little Kyoto, this old castle town offers a glimpse into the feudal Japan of 300 years ago, when daimyo and their samurai ruled the land. Kitsuki has a unique layout with two samurai districts constructed atop two escarpments connected by steep slopes featuring wide steps designed to accommodate horses.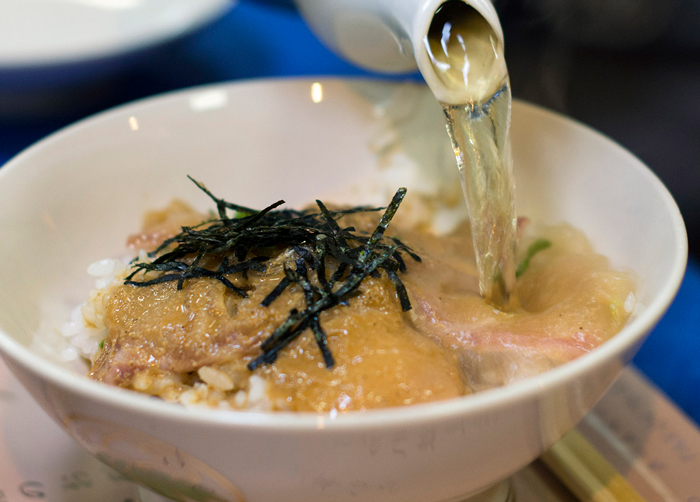 A local cuisine favored by daimyo of those times is tai chazuke oishino, strips of sesame sauce-marinated sea bream on rice that is cooked in steaming green tea, which Wakaeya, not far from the city's castle, serves the dish in time-honored tradition, pouring on the tea right in front of diners.
The region is replete with significant places of worship, starting with Usa Shrine, one of the most important places of worship in Japan founded around 1,300 years ago, where leafy, lantern-lined avenues climb through striking orange-colored halls and gates, and other national treasures such as Fuki-ji and Futago-ji temples, the former an important center of Buddhism, the latter laying claim to special powers facilitating procreation.
To the south, Beppu is often called the hot spring capital of the world, as it is home to 2,000 hot spring sources. Seen from an elevated location, the steam billowing from the city's hundreds of spa facilities gives the impression of a city under siege, though Beppu's relaxed pace and stunning, mountain-backed topography quickly allay such fears.
Until, that is, you enter hell. Beppu, the "Naples of the Orient," is also home to a group of scorching hot pools whose mineral content makes each unique in coloration and viscosity — some are basically ponds of bubbling mud. You can visit each one on the jigoku-meguri (hell circuit) tour.
Oita is a heavenly destination that allows one to tell their friends that they have been to hell and back.